The Marc Labarbe auction house is pleased to welcome September 17 to 26, 2018 an exhibition devoted to Michel Marin, an artist born in the South of France, whose international career began in the 1970s.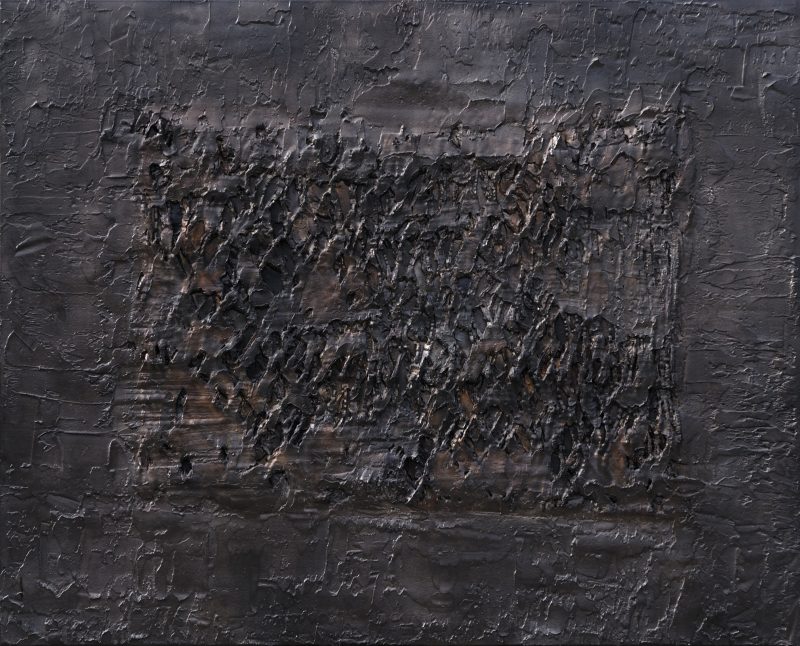 A complete artist
Born in 1947 in Béziers (France) Michel Marin is very early attracted to painting; at the age of 14, he began learning how to restore works of art in the Liaudet workshop, a renowned establishment in the south of France. Having studied law and political science, he began his professional life by teaching at the Faculty of Law of Toulouse from 1970 alongside a career as a lawyer. However, he has never moved away from the artistic creation process, dedicating himself full-time from the age of 40 years.
Complete artist, Michel Marin writes, composes, sculpts.
Laureate of the Paul Ricard Space in November 1995, Marin continues the exhibitions in France and abroad. In 1998 he directed a medium-length film "Couleurs Intimes" which condenses his paintings and writings. That same year, his meeting with the artist Jean Pons (1936-2016) was decisive. Their interviews and their epistolary exchanges are in the words of Michel Marin himself " the gem of (his) artistic life ".
It was on the advice of Jean Pons that he began to travel, through "traveling workshops" in the Philippines, Vietnam, Canada, the United States, Russia via the Trans-Siberian, via Ulan Bator and Beijing ...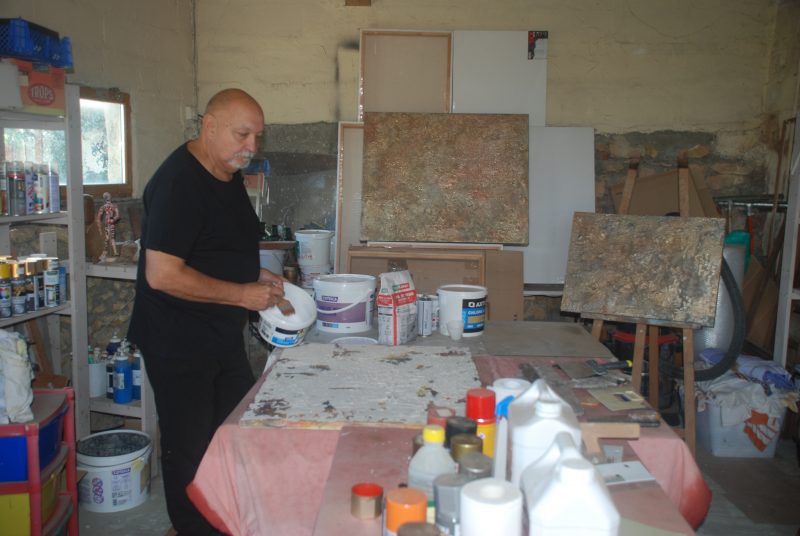 Michel Marin in his studio.
A free and liberated creation
Marin has a technique and an artistic culture that gives him total freedom in his creation. "Revealer of the imagination", he takes on this time a boring look that sends society and each of us to his own image. Freed from figuration, his works explore the expressive capacities of abstraction, in the direct line of informal painting. Black or golden monochromes, with rich shades, these canvases are also the support of a strong materialistic expression: traces of brushes, reliefs and play of volumes with the light.
Since 2005, Michel Marin has found a base of retreat conducive to inspiration, in the Aude workshop at the Moulin du Christ in Peyrefitte-sur-l'Hers.
The Marc Labarbe Auction House has the honor of presenting fifteen paintings that are the result of his work on black and gold. Following this exhibition, these paintings, as well as 32 others, will be presented at public auction, in Aude, on the grounds of Michel Marin, a few kilometers from his studio.
"My artistic approach boasts a timeless aesthetic imbued with spirituality. "
"My paintings tame all environments and are built in the inner journey of each, because my titles are just the story of my creative alibi. "
---
Exit Grange, the work of Michel Marin
This will be the September 30, 2018 in the picturesque village of Salles sur l'Hers that will be held an auction of works by Michel Marin.
Forty-seven paintings will be presented, all monochrome black or gold.
Place : Room in Gauzy, Salles sur l'Hers
Exhibitions of 47 paintings : Saturday 29th September (14h - 19h) and Sunday 30th September 2018 (10h - 12h30)
Public auction : 30 September at 15:00
---
DECRYPTAGE, by Michel Marin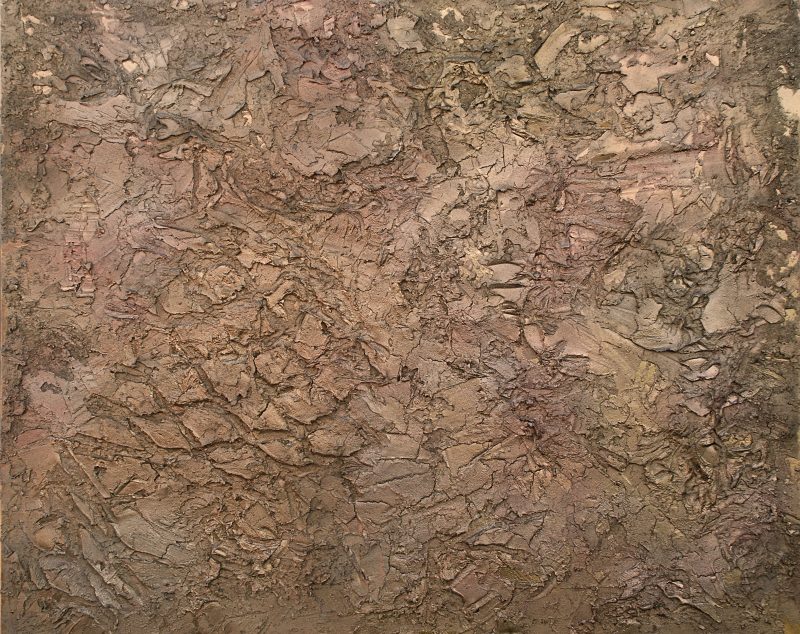 A FIGURATION OF THE SOUL
 " For more than ten years, my previous creative journeys, my wanderings out of the system and the jolts of life have engaged me in a timeless aesthetic dialogue to express a cosmic vision of being.
By investing my web of metaphysical and spiritual resonances, the tent offers the viewer an introspective, mystical experience. 
 My motto can be summarized as follows: to hang other levels of reality by effects of matter and reflections, to dilute the real into the impalpable.
On the aesthetic level, the result is more of the technique of bas-reliefs than painting; indeed, it is the pictorial matter that becomes the very subject of the work. 
The result is technically a chromatic patina nuanced and brilliant that goes beyond the mere visual fact of color and give my work an alter-dimensional opening. "