October 13, 14, 15, 2022

AN AIRBUS PARTNERSHIP
&
MARC LABARBE AUCTION HOUSE


Be the first to acquire a share of
If you wish to view the auction page in english you will need to connect via a VPN (Virtual Private Network) and choose an english speaking country.
Lon April 27, 2005,
the A380 took off from the tarmac at Toulouse-Blagnac airport
for its maiden flight.
This global event,
whose memory remains intact in the collective memory,
marked the beginning of a true love story between this exceptional aircraft and the public throughout the world. 
Deager to maintain the flame of passion,
Airbus organized on October 13, 14 and 15, 2022
an A380 parts auction.
The opportunity for enthusiasts to treat themselves to a real piece of history through pieces selected for their technological and often aesthetic interest.
Lamps, bar, stairs, ramp, trolleys, seats, and even the cockpit emergency rope: nearly 500 elements, the vast majority from the cabin of this emblematic aircraft, were offered for sale during this event which was held both face-to-face and remotely, under the hammers of Maître Marc Labarbe and Maître Camille Chabroux. Airbus has thus chosen to work in continuity by calling on Maître Marc Labarbe who had already orchestrated the very first and resounding auction of Concorde parts in 2007, before organizing the sale of more than 1,000 aeronautical parts in 2016.
The profit from this sale was mainly donated to the Airbus Foundation and contributed to the financing of its humanitarian initiatives.
Part of the amount was also allocated to the AIRitage association working to safeguard aeronautical heritage.
The vast majority of parts came from the A380 MSN13. This aircraft, put into service on October 23, 2008, carried up to 489 passengers in a three-class configuration. Other elements, such as the business seats, have been taken from other A380s.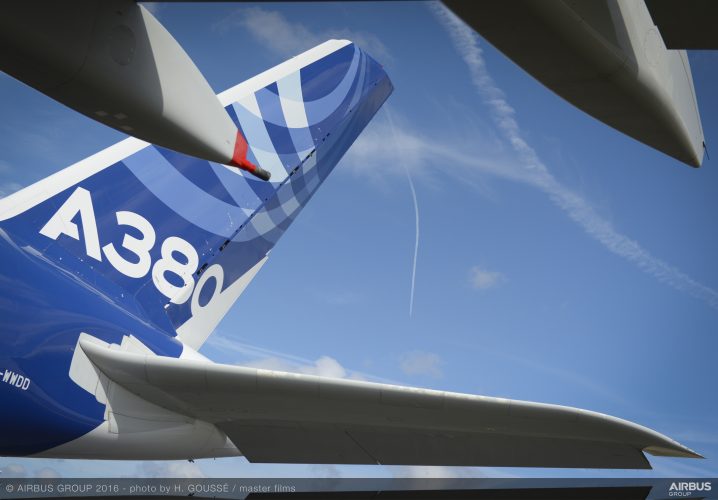 The MSN13 was deconstructed in 2021 by Tarmac Aerosave, a world leader in sustainable aircraft end-of-life management.
This auction, and the delivery in December 2021 to Emirates of the MSN 272, the last copy ever produced, do not mark the end of operations for the A380. Airbus' jumbo jet will be in service for decades to come on multiple routes around the world, to the delight of passengers who continue to love the A380 experience.
This auction remains a tribute to this device. It is indeed this program which allowed Airbus to become what it is today, an integrated company, offering a complete range of efficient aircraft; a pioneering global leader in the sustainable aerospace industry for a safe and united world.
Other articles about Airbus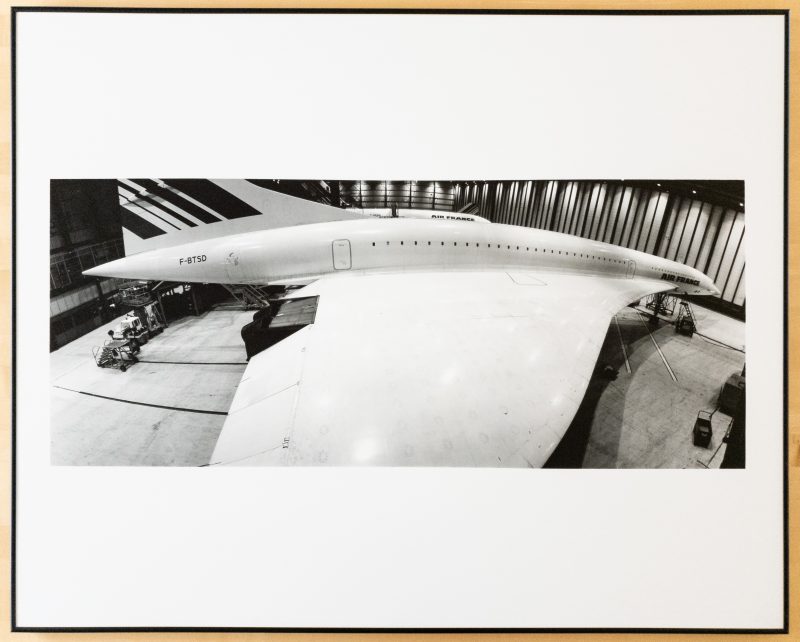 50 years already! On March 2, 1969, Concorde made its first flight from Toulouse-Blagnac airport. To commemorate this incredible adventure, the
Read more "

The Concorde & Airbus sale took place over three sales days: from Thursday 3 to Saturday 5 November 2016. It featured more
Read more "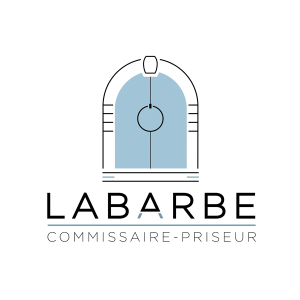 CONCORDE AUCTION PIECES EXHIBITION OPENING One thousand pieces belonging to Concorde are on display this month – from Saturday 8 to
Read more "